bringing fueling and charging centers to life
Full-scope construction services
OWL provides full scope of general and electrical contracting services with in-depth resources for retail and commercial businesses who rely on petroleum and electric fuel as a mission-critical component of everyday operations.
Design, engineering and project management
Petroleum system and electric charging design and installation
Facilities construction including electrical and technology systems
Excavation and UST and AST installation and permitting
Installation of fuel canopies, lighting and all site signage
Dispenser communications, sales and monitoring systems
Dispensing and electrical equipment installation
As some of the most knowledgeable and trusted professionals in their respective specialties, our team is committed to delivering your project on-time and on-budget. At every stage of a project – from planning and engineering to construction and equipment installation – every detail is considered to ensure flawless delivery with exceptional quality.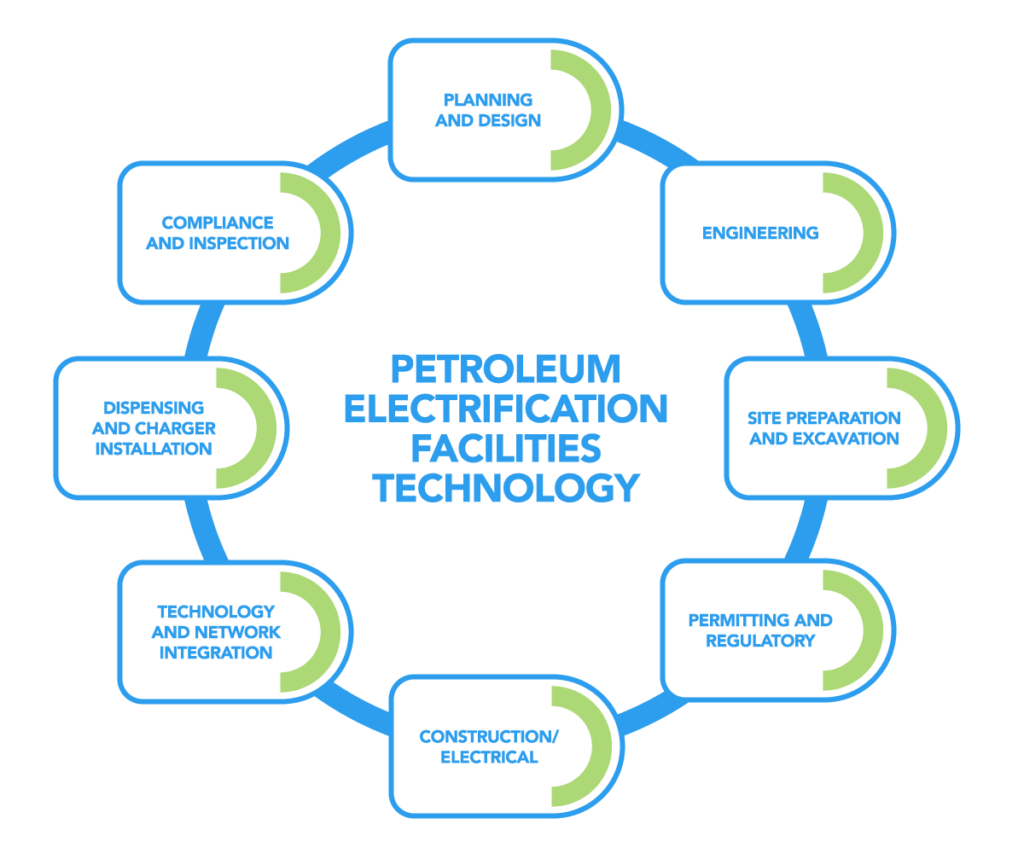 The OWL design process moves you to your destination
As consumer and commercial transportation continues to evolve, our feet are firmly planted in a world that includes both petroleum and electric charging technology, infrastructure, and maintenance services.

Retail fuel and fleet construction specialists
General contracting experience for retail, fueling, and fleet centers from site preparation to tank installation and construction.

Grounded by electrical expertise
A proven electrical contractor that makes the perfect connections for petroleum and charging station facilities.

Engineering services down to the last detail
Structural, mechanical, electrical engineering specialists with the unique skill to take your project from concept to reality.

In-check with regulatory agencies
OWL maintains relationships with all local, state, and federal AHJ's to manage all permitting and licensing requirements.

Expert petroleum equipment installation
Installation and removal services for UST/AST tanks and piping and diesel exhaust fluid (DEF) and dispensing systems.