fueled and ready
for business
Petroleum and electrical equipment installations
Experienced installation technicians
OWL installs, services and supports the highest quality brands for petroleum and electric fueling operations. Whether underground or above ground – from piping, tanks or sumps to transformers, signage or charging stations, our teams bring a level of precision and competence that is unmatched in the industry. Some of the largest fueling operators, retailers, and fleets in the nation depend on OWL. We are known for thorough service – from the day we arrive to the moment of completion and project sign-off.
If it's connected to pipe, it's connected to OWL
OWL teams are highly skilled for new tank installations, upfits, replacements and re-piping projects. Backed by collective experience from thousands of projects of all sizes and levels of complexity with fiberglass and steel, OWL teams understand the precision and care necessary to meet customer expectations and regulatory demands.
Aboveground (AST) and underground (UST) fuel storage 
AST and UST storage tank installation, removal, and upgrades
Installation of all major underground piping types and brands
Remediation system installations
Underground fiberglass tank sump repair and replacement
Tank and pipe sump lid retrofits and sump entry repair
Installation of inground hoists, aboveground lifts, and air compressors
Loading racks and bulk fueling equipment
Shoring and dewatering for tank installations
Put the OWL tank and pipe installation and repair teams to work for your business.
Installation specialists with America's top equipment brands
We install, service and support major equipment brands such as Dresser Wayne, Verifone, Veeder Root, Red Jacket, FE Petro, Xerxes, Bravo, and Icon.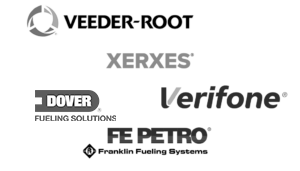 Expert fueling system installation
OWL specialize in fuel system equipment installation as a complement to our expansive tank and pipe installation capabilities. We provide a broad range of installation, replacement and mechanical repair service for retail and fleet fuel system solutions:
Stand-alone and automated fueling and POS solutions
Tank monitoring and leak detection systems
Submersible pumps and tank monitoring systems
Back-up day tank fueling systems and controls
Specialty fuel dispensing and management systems
E-85 and bio-fuel conversions and installations
Fuel filtration and conditioning systems
Test Lab / Dynamometer fuel supply systems
OWL has a proven reputation for fueling system technology and infrastructure installations with a team who possesses diverse skillsets ready for any job.

Every connection installed to perfection
OWL brings unparalleled expertise with certified technicians who ensure every electrical connection is precisely made.  From in-store equipment to charging infrastructure, we can install and service electrical equipment and connected systems with precision.
Transformers and electrical distribution systems
Charging stations and metering systems
On-site lighting, lighting controls and signage
Power management and UPD and generator back-up systems
Heating / cooling refrigeration equipment
Tank monitoring equipment and system controls
Life safety and fire alarm systems
OWL has certified electricians and technicians ready to keep your business running and the lights always on.